Pho La Min Core Values
Our commitment to operational excellence guides everything we do and it always will.
Our Origins
Pho La Min Trading Co., Ltd. was established in the year 2005 with 2 offices in Myeik and Yangon. We started out with only a humble operation dealing in rubber plantation & manufacturing and we have come a long way to owning 5 rubber plantations today spanning across the Myeik District, Tanintharyi Division with a total area of 3217.79 acres, whereby the cultivated area accounts for 1709.27 acres. On top of that, we are also equipped with a large network of reliable and trusted plantation owners to support our growing supply of local natural rubber. Today, we are one of the largest exporters of natural rubber in Myanmar with an ever growing list of achievements and accolades, and we strive to keep building value for all our customers and stakeholders.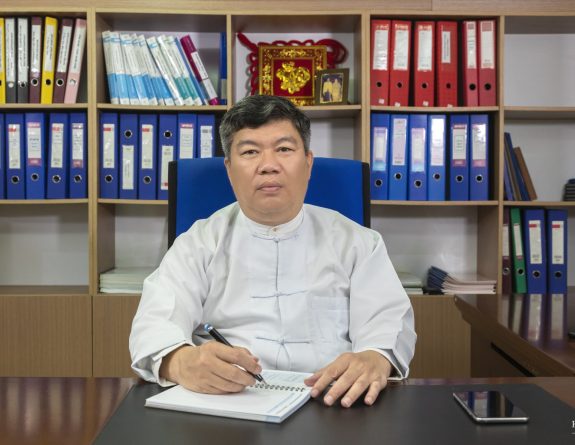 Chairman's Message
Our company has proven industrial expertise and we constantly strive to keep ourselves updated with the regulations and economic outlooks to be ready for any investment opportunities within the scope of our portfolio. We are actively involved with Corporate Social Responsibilities where our significant contributions focuses on the small-scale suppliers and farmers' welfare who are also our main stakeholders. We believe in giving back to support the economic growth by investing in a series of key sectors such as agriculture, manufacturing and infrastructure where the DICA is heavily promoting for foreign investments and growth. Our commitment to operational excellence guides everything we do and it always will. We have over 300 dedicated and talented employees who proudly share the same vision for promoting the said sectors and improving the lives and living standards of our society.
Managing Director's Message
We are specialised in a wide range of industries such as rubber plantation & production, manufacturing of furniture materials, motorbike dealerships, consumer finance and infrastructure, and we have a proven track record of a series of achievements and milestones mainly contributed from the expertise in these respective industries. Thus, along with the opening up of the local economy, and the welcoming of foreign direct investments in the various sectors we are involved in, we as local companies, will be able to provide our investors and foreign stakeholders with a competitive advantage to maximise value and wealth with our highly specialised local industry knowledge & network.